U-Blok TURBO for Windows 8.1
MS Surface 2 and 3 Pro tablets
The highest pixel/price ratio in anesthesia ultrasound!
Submit a quote request here!
Images on Surface 2 and 3 are now comparable to top end ultrasound systems!
Stunning new clarity on 1920x1080 Microsoft Surface 2  Pro tablet

Even better on the 2160x1440 Surface 3 Pro!

Save all your images in JPG or PNG format for billing

Create PDF reports in less than 1 second with images included for documentation and billing.

Create .WMV movies for teaching, sharing with your colleagues, or publishing on YouTube

Customized image enhancement. Select different image processing to suit your needs

207 ppi on a

10.6 inch Surface 2 Pro.

216 ppi on  the 12.0 inch Surface 3 Pro.

Entire solution, with bag, weighs less than 3 lbs

Affordable and portable ultrasound for 1/4 the price of comparable systems

With proper ultrasound training, any anesthesia block can be performed using U-Blok
U-Blok TURBO  - a totally new product with post-image processing that has edge enhancement, despeckling, smoothing, and gives the image a very polished look. It runs on totally new hardware (Microsoft Surface 2), has a revamped user interface, is faster, and its image quality is astounding.
If you are new to ultrasound, U-Blok Turbo has all the tools you need to get started doing blocks. If you are a pro - you are about to be able to carry a professional tool with astounding image quality, in a small bag into the operating room.
U-Blok Turbo running on MS Surface Pro 2
U-Blok on MS Surface Pro 2 connected to HDTV - wireless! Can your ultrasound do this?
U-Blok Turbo - the all-in-one tool for becoming an ultrasound expert!
Every single other device out there is a general purpose device that is sold to anesthesiologists while not having them in mind when it was designed. Our system is full of features for regional anesthesia that no other system offers. Anatomy plates that play in a flash file allow you to view the anatomy and then have it convert into the ultrasound image, right before your eyes.
U-Blok Turbo now runs on the Microsoft Surface 2 tablet, with faster hardware (I5 processor), higher resolution (1920x1080) and post-image processing that reduces speckling, enhances edges, and makes the images astounding!
Anatomical drawings from Neuraxiom
Other features:
Easy touch user interface makes its use very intuitive!
Unlimited customizations.
Report generation is a PDF file which can be used for billing and documentation as required by Medicare billing standards.
YouTube-Ready feature allows you to directly upload your video files to this service.
Want to be the first on your block to own one of
these? We are taking orders from our online store!
Touch Interface
Sunday, 29 May 2011 00:00
That's right - we have a state-of-the-art user-interface!
But that's not it...
We cost some 3 to 5 times less than our competitors
We are completely portable - carry us in your backpack, briefcase, or even purse!
Put us on an IV pole or put us on a Mayo stand...
We generate a PDF with a picture or pictures of your procedure ready for documentation and billiing
We run on a tablets or convertible tablets that boot up in seconds with Windows 7.
We have sprouted out of Silicon Valley, California.
PDF
Friday, 08 April 2011 16:00
We like Adobe, and we think PDF files are a secure way to save your procedure's information. And we think it's the most simple and elegant way to create a report for the procedure you just performed..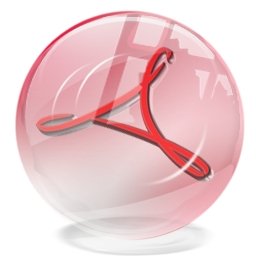 Click on 'Report' and a PDF file will be generated in seconds. It will enable you to:
Print it wirelessly using a WiFi enabled printer.
Optionally save with an owner and user password.
Optionally encrypt it.
Remain HIPAA compliant while emailing it to your billing company.
Store it on your local server for documentation.
If e-Bill option has been activated - upload the encrypted file directly to your billing company.
Privacy...
Foreign Language Support
Sunday, 29 May 2011 00:00
We are shipping by default with English, Spanish, French and Italian.
But in some twenty minutes you can add ANY language in the planet to the system. Any... The system supports Tibetan characters, Asian languages, Basque - you name it!
Join our world club. Create your translation. And share it with the rest of the planet.
Unlimited Customizations
Friday, 08 April 2011 16:00
Remember the first time you saw an ultrasound device? Literally hundreds of settings. And your time learning how to use it involved many hours of "knobology".
That's a thing of the past. U-Blok has no knobs and just a few buttons.
Like the settings you just came up with for a given block? Touch the blue beacon on the top of the screen, and your settings are instantly saved.
Even better, you can save as many customizations as you wish for your system - hundreds...
Want to share your customizations with other members of our community? Submit them to our blog and you may become the next guru in the world of ultrasound.